What to know about shipment delays
Record-breaking e-commerce orders, COVID-19 closures and weather
events may cause package delays. Find out what you can do to manage your shipments.
SEE COVID-RELATED SERVICE IMPACT INFORMATION
Current situations affecting shipments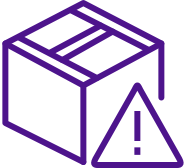 The COVID-19 pandemic has created record-breaking shipment volumes.
As more people shop online to avoid crowds in stores,
those numbers have grown even more. This has created shipping volumes
that are taxing logistics networks nationwide, which may cause delays..
TRACK SHIPMENTS TO STAY INFORMED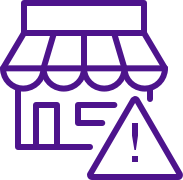 COVID-19 business
closures.
The pandemic continues to cause businesses around the
country to close. If you need to send a shipment to an area that's
experiencing closures, contact your recipient before you ship to ensure
they're open and able to receive your package.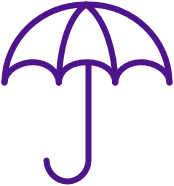 Weather and other
service disruptions.
Seasonal weather events and other disruptions may occur and
cause delays for inbound and outbound shipments.
Our top priorities are the safety and well-being of our team members and
providing the best service to our customers. .
VIEW AFFECTED AREAS WITH CURRENT ALERTS
Effective March 8, 2021, money-back guarantee will be reinstated for select FastTrack Express services for
U.S. domestic and U.S. import/export shipments.
Ways to manage your shipments
Whether you're a shipper or a recipient, there are actions you can take to have more control over your shipments.
For shipments already in progress