How to return a package with FastTrack
Want to return an online order? You're in the right place. First, decide which of the following situations describes you best.

I already have a label for my
return shipment.
You can drop off your package at one of 60,000+ retail
and contactless FastTrack® Drop Box locations.

I have a return QR code from
a retailer working
with FastTrack.
You don't need to print anything.You can go straight to a
FastTrack or participating retail location, show your
QR code, and a team member will print the label for you.

I have a barcode
from a retailer
working with FastTrack.
No printer needed for this option. You can go to a FastTrack
location, show your barcode to a team member, and they'll
print a return label for you.

I don't have any kind of
label yet.
You can create a label yourself on fasttracksecurityco.com or go to a
retail location for help.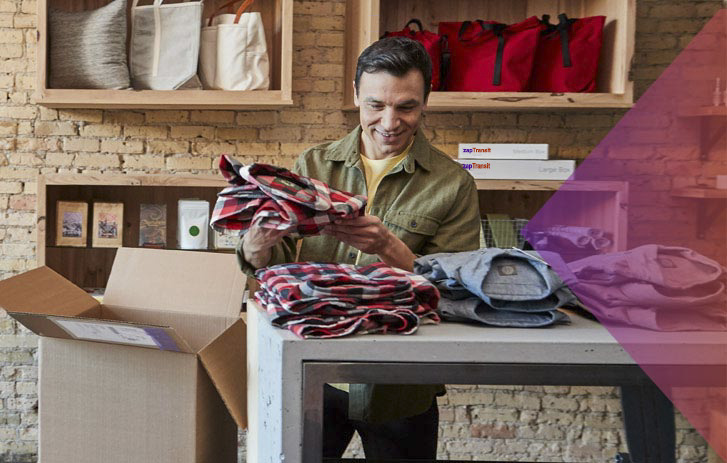 Learn about returns solutions for your
business
Discover returns strategies to grow loyalty. Learn how
to offer QR code returns to simplify your customers'
experience. And find out about fully integrated solutions
that give you even more flexibility.